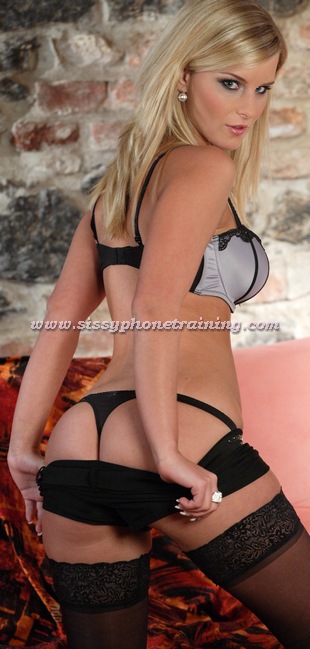 We need to work on your cocksucker sissy training because once I have you fully feminized and looking like a slutty sissy whore, you'll need to know how to perform like one, won't you?
Of course many of you are such eager cock sluts that you already spend quite a lot of time working on your sissy cock sucking skills. I can't remember the last time I talked to a sissy who didn't already own at least one dildo and admit she spent a lot of time sucking it. And when you close your eyes and imagine it's a real cock sliding in and out of your mouth, your sissy clit nearly explodes, doesn't it?
But fun as it is to play with your dildo, that doesn't measure up to the kind of cock sucking training you need. When I train you, I'll put you through your paces and teach you to take a hard shaft in your mouth in every possible position and every possible way. You'll practice all the ways to use your lips, tongue and hands to pleasure a cock and balls.
Part of your sissy training will also be learning to take a cock deep. To take it deeper than you like, deeper than you think you want to now. I don't care if you gag on it. As my sissy cocksucker, you'll learn it doesn't matter if it feels good to you. Your only priority will be pleasing the cock I put in your mouth. You'll be a good sissy whore and eagerly do whatever it takes to make that cock cum hard.
Speaking of cum, you'd better learn to love the taste of it because a cock sucking sissy swallows a lot of it.
Getting excited? Ready to serve me? So get your dildo, my slut, and let's begin your sissy phone training.